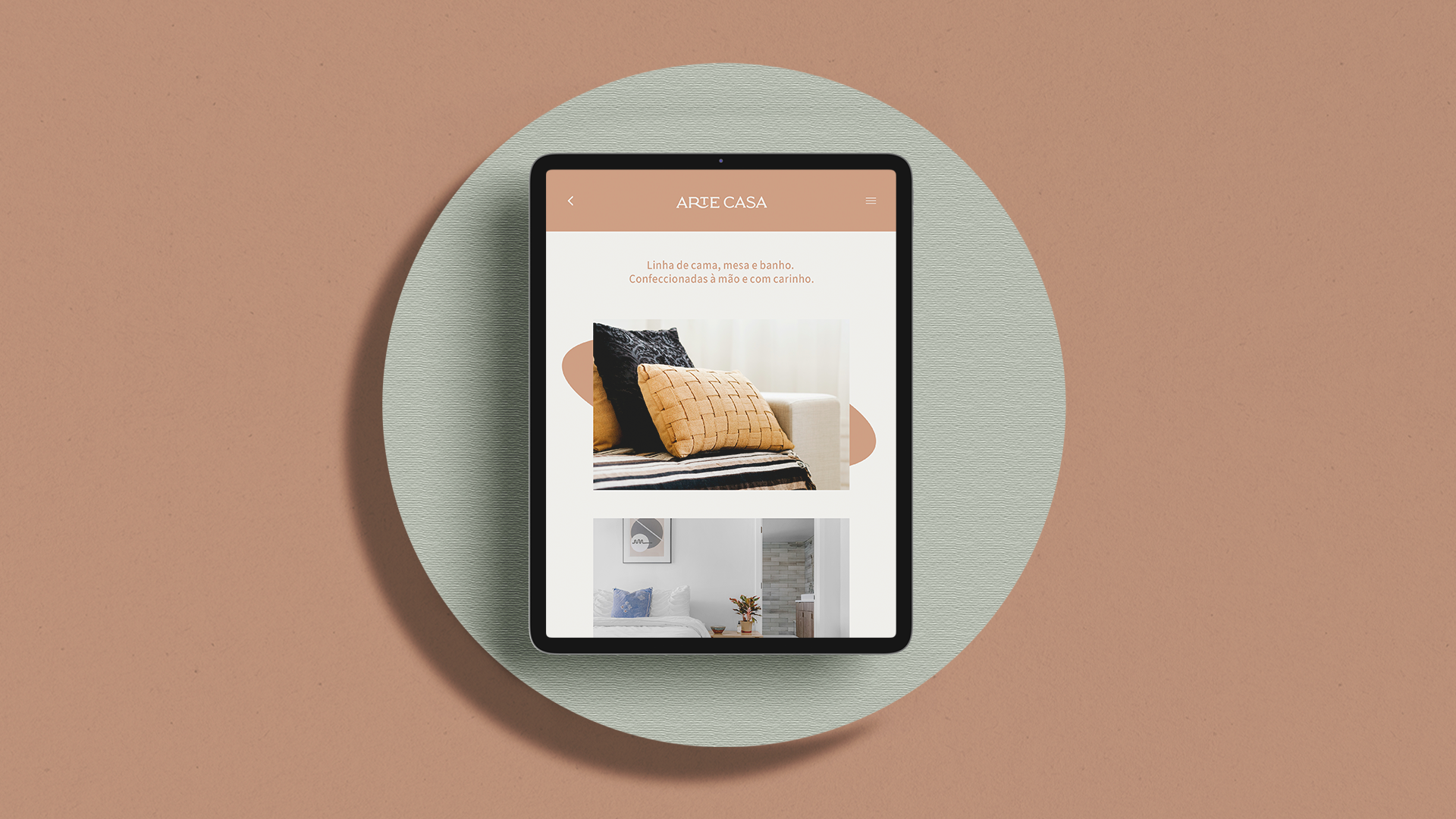 A marca atua com vendas de artigos de cama, mesa e banho, com ênfase nos produtos artesanais para o bem estar da casa com diferenciais de materiais e acabamentos. Atuação no mercado de Uberlândia, uma loja com 30 anos de mercado. A marca busca por produtos que auxiliem o cliente na sua jornada, aquilo que vai torná-lo livre e independentes.
Em razão disso o desafio foi buscar uma linguagem tradicional e moderna pensando no interlocutor sempre utilizando de elementos visuais simplificados para tornar a mensagem mais clara e direta. 
[EN]
The brand operates with sales of bed, table and bath articles, with emphasis on handmade products for the well-being of the home with differentials of materials and finishes. Performance in the Uberlândia market, a store with 30 years in the market. The brand seeks products that help the customer on their journey, which will make them free and independent.
As a result, the challenge was to seek a traditional and modern language thinking without an interlocutor, always using simplified visual elements to make the message clearer and more direct.
Nossa ideia foi criar uma identidade que transpareça uma mensagem de criatividade, afeto e linhas. Nosso propósito é encantar as pessoas com experiências singulares e fazer com que esses momentos se tornem oportunidades de construir as melhores memórias afetivas. Apreciamos cada momento, cada detalhe para aproveitar cada momento de forma única e especial. 
[EN]
Our idea was to create an identity that shows a message of creativity, affection and lines. Our purpose is to enchant people with unique experiences and make these moments become opportunities to build the best affective memories. We appreciate every moment, every detail to enjoy every moment in a unique and special way.