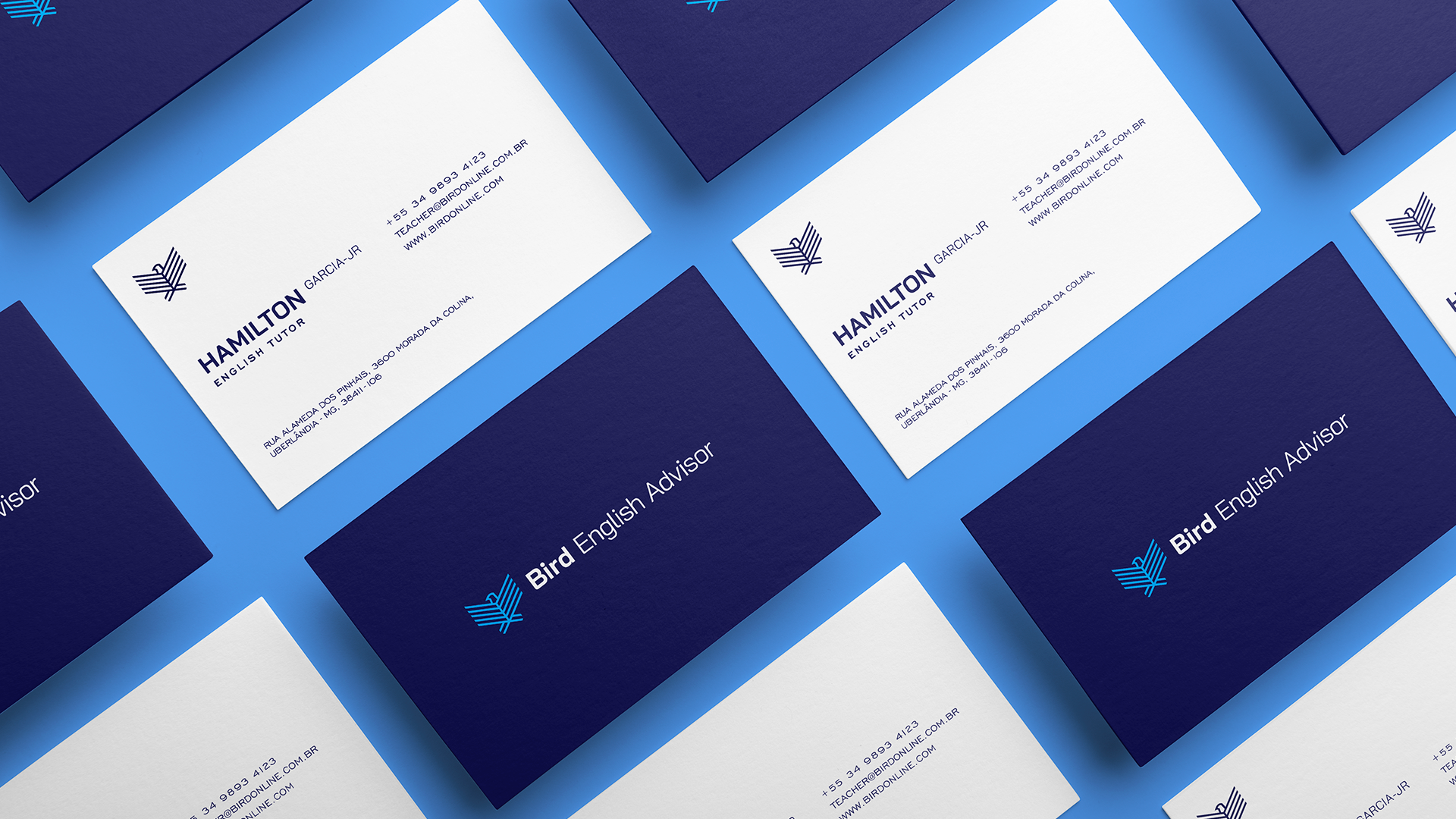 O mundo em transformação a marca PrEP English School precisava revelar sua identidade original mantendo o compromisso com a excelência em resultados no ensino da língua inglesa e preparação para as provas de proficiência.
The changing world of the PrEP English School brand needed to reveal its original identity while maintaining its commitment to excellence in results in the teaching of the English language and preparation for proficiency tests.
Nossa primeira ação foi personalizar o nome da empresa associado ao principal ingrediente o professor. Apelido por Bird, Hamilton Garcia Jr é a voz e o rosto da empresa. Assim na nasceu a Bird English Advisor. Nosso segundo etapa foi buscar elementos visuais para evocar uma marca ativa, simpática, divertida e experiente, sentimentos alegres, casuais, disposta a ensinar e aprender. Nosso resultado foi ter uma atitude de liberdade para o ensino da língua inglesa. 
Our first action was to personalize the name of the company associated with the professor's main ingredient. Nickname by Bird, Hamilton Garcia Jr is the voice and face of the company. Thus, Bird English Advisor was born. Our second step was to look for visual elements to evoke an active, friendly, fun and experienced brand, happy, casual feelings, willing to teach and learn. Our result was an attitude of freedom for the teaching of the English language.